We at Rohan Arabians are so pleased to finally (and posthumously) add Rhondanecian to the Arabian Horse World Aristocrats list.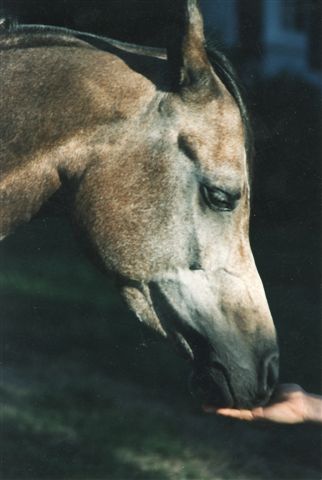 My parents bought the 2-yr old Rhondanecian for me when I fell in love with her beautiful face at an auction in 1980. My first year with "Yodi" (as I nicknamed her) was spent ponying her from the back of my gelding, Adan, to a neighboring farmer's field where I would turn her loose. Then Adan and I would try to keep up with her as we raced across the field.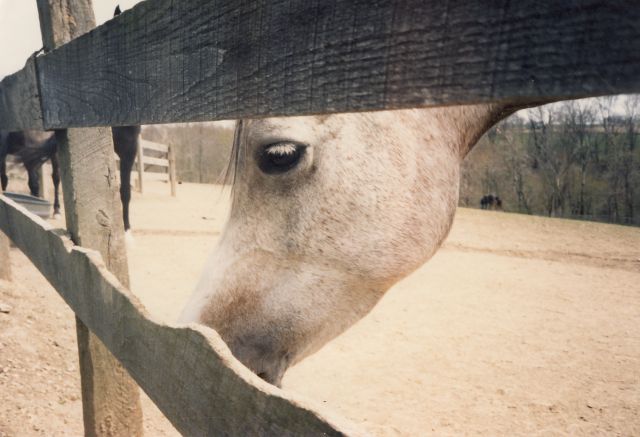 The next year found me riding her in races against any and all neighborhood challengers, including Quarter Horses and Thoroughbreds. The bigger horses might lead for six strides, but then she would just fly past them! She was the smoothest runner I've ever ridden. Next came a cart and harness and driving around Lancaster County, PA with my Amish friends.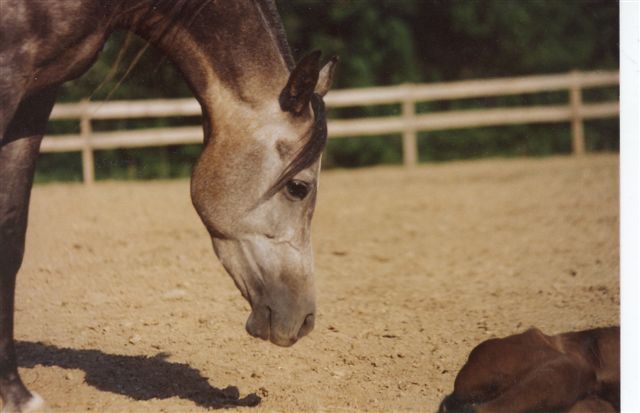 Yodi's broodmare career began in 1982 with the birth of her first foal, Galizja of Rohan, by Wizjon. Galizja became her first champion as well as her first daughter on the Aristocrat list. Seventeen more foals followed. Most were by our stallion, AA Manhattan. And most were never shown, but were the best friends and trail partners of their owners. The four who were shown won championships in halter, hunter pleasure, sport horse and dressage. Her most winning offspring was Piedmont++++// who won 21 regional and 3 national titles in halter and sport horse. Yodi had her eighteenth and last foal, our exotic Apsara of Rohan, at age 23.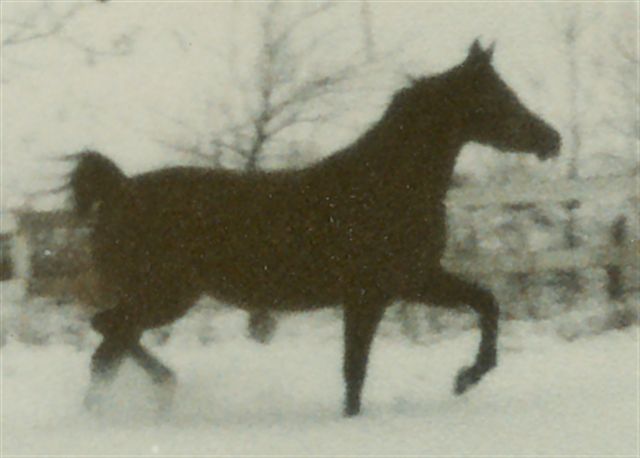 Rhondanecian was truly exotic and versatile and left us with a legacy of some of the world's most beautiful mares. She is the founder of the tail female line that produced such greats as Arbiteur, EVG Gentry, the Norwegian National Champion filly GM Marwan Al Shakira, and the Kuwaiti Silver National Champion filly, Ashira of Rohan. Her daughters, granddaughters and great granddaughters grace the Rohan pastures and continue to delight us as well as our visitors.